This journal is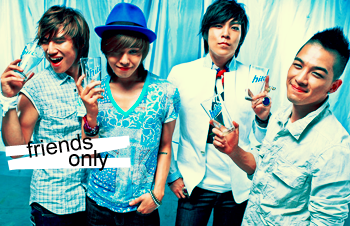 Most fandom-related entries, whether it be fic, fan videos or general fangirling, will be unlocked. However, personal entries as well as pictures shall be Friends Only and you will have to be added to read.
If you are here for my fic, it can all be found at
my writing archive
. You do not need to add me to see my fic.
Also, if you've already read and are bored of my stuff (:p) please check out my rec lists for
Big Bang
,
Dong Bang Shin Ki
and
Avengers Movie Verse
fan fic. They are continually being updated!